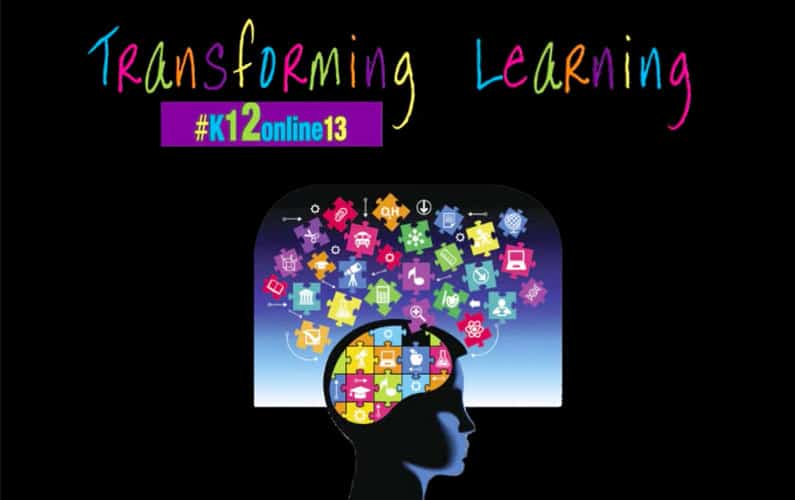 If you're not already aware of it, the K12 Online Conference has begun for the 2013 year. It is organised every year by a committee of amazing people and contributed to by a set of more amazing peoples. This year's theme, Transforming Learning, will not disappoint either.
Each week presentations will be released for you to watch at your leisure. I often taken part in this, my favourite kind of conference, in my PJ's. I highly encourage you to participate. (PJ's are optional!)
Here's the Open strand teaser video from Karen Fasimpaur
K12 Online Conference Schedule
Here's the schedule link (keep checking it as the links will be updated as the presentations get released). You might even enjoy it so much that you become a presenter for next year's conference – like I did one year!