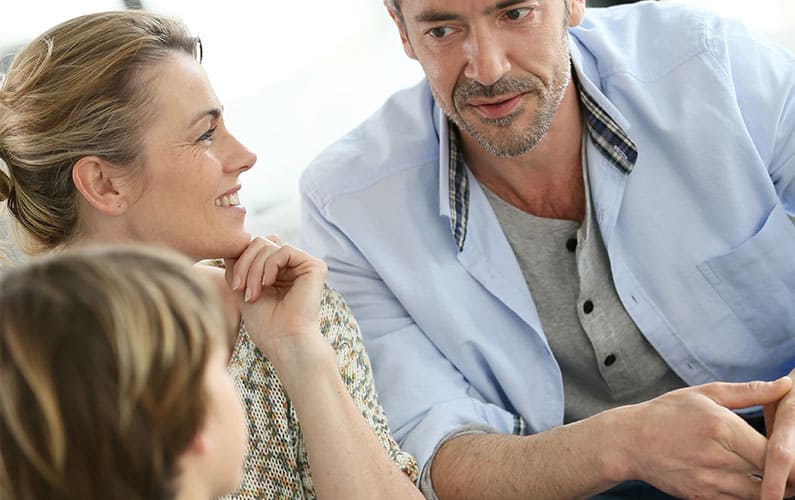 I know we say it all the time, but it is true.  Having open, honest (and regular) conversations with your kids is THE best way to help them build good digital habits when it comes to staying safe online.  Technology in today's world allows for 24/7 access anytime, anywhere so we need to make sure our children have some good, but basic digital habits to not only keep themselves, but others, safe online. Next week is  Wk 3 of 
Eduro Learning's
official
Parenting in the Digital Age
Series Launch and this week I'm sharing the good digital habits I think are really important for myself and my children to have in their life skills toolbox.
Staying Safe Online: 3 Good Digital Habits to Build
#1 Always Be S.M.A.R.T
Safe – G

iving out personal information like our address, phone number, date of birth or passwords without having parental/guardian permission first is not smart.

Meet – Meeting someone you only know from online is not smart, and you should never agree to do it without parent/guardian's permission.

Accept – C

licking on messages, emails, texts, pictures etc from people we don't know or trust is not smart. It can open us up to problems like viruses and unwanted/nasty messages.

Reliable – 

We need to understand that not everything out there is true, or reliable – checking information before you believe it is now a vital skill. It helps to talk about what we're reading/finding online with an adult.

Tell – O

ur children need to know that they can tell us, or another trusted adult when something happens online that makes us feel uncomfortable or unsafe. 
#2 Always THINK B4 U POST, CHAT or UPLOAD
T – is it True?
H – is it Helpful?
I – is it Inspiring?
N – is it Necessary?
K – is it Kind?
And if it's not, then don't post it, chat it or upload it!
#3 Always Be A Good Digital Citizen
Not just sometimes, not just some days, not just online but offline too! This is the foundation of being safe, kind, and smart. How we behave online is no different to how we behave offline. How we treat others online is no different to the expectation of how to treat others face to face.  If you wouldn't want your grandma to see it, then don't share it with the rest of the world.  This is the best habit your child(ren) could ever have.  
One More Important Thing
Regular, honest and open conversations with our kids are so important. Habits aren't made overnight and mistakes are going to happen. Having those difficult conversations that as parents we sometimes don't like to do, must be had. Talking openly and honestly about our worries and our expectations really does help. Having something like a Family Media Agreement – which believe it or not starts with a conversation – can help too.
If you're not sure where to start or what to include in a family media agreement, sign up to Eduro Learning's Parent Mailing List by clicking the button below and get this FREE digital download:
Managing Devices at Home: Conversation Starters + Family Media Agreements
It's the perfect resource for you!
What do you think?
Are these digital habits good ones?  Are there some more that we can add to this list? I'd love to hear your thoughts and what habits you think we can help our children (or students) build to help them stay safe online. Teacher friends, if parents are asking for ways to help keep their children safe online please feel free to share and/or add your thoughts in the comments too. Oh and one more thing ….. Check out Eduro Learning's other resources for
parenting in the digital age.
 You won't be disappointed!
Images used are either purchased or own images unless otherwise stated.